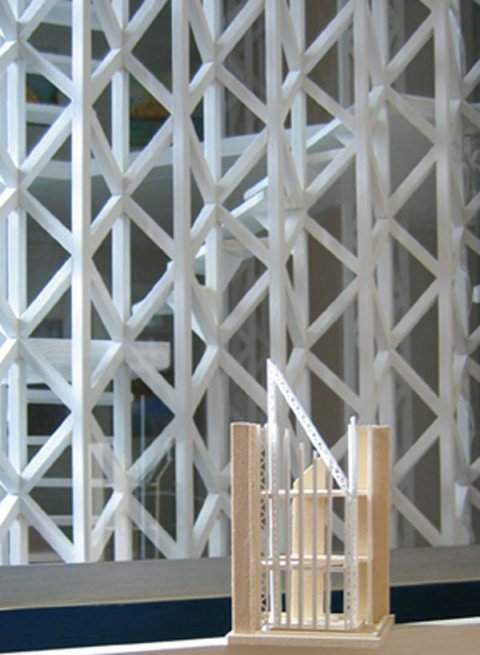 "
Aqualina, Mark's extraordinary museum structure, challenged my artistic senses to furnish it with the best. Therein: Replicas of Picasso, Botero, Fornasetti, Sabino and originals of contemporary sculptors and painters. As patrons of miniature art circulate through the galleries, they can rest in the members' lounge on the top floor."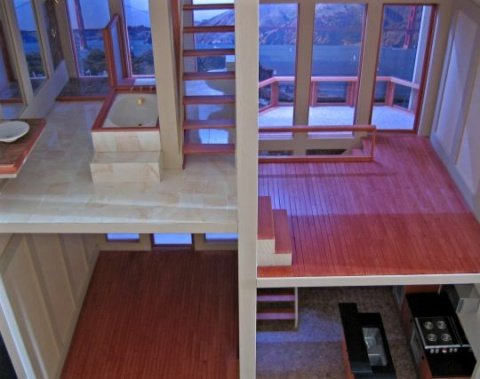 Bridgeview
"This is the most beautiful place I have ever seen. I love it so much and the roof top is to die for. I could never have imagined how wonderful it would turn out. I knew I would love it but this is more than I ever expected. Thank you so much!"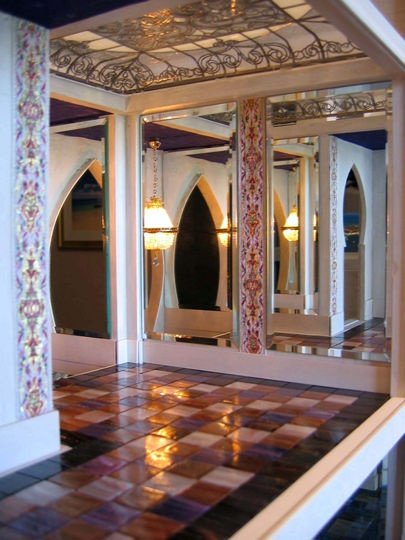 Sarayi
"
Sarayi became a reality after I bought a harem group of Jamie Carrington's figures and called Mark with a plea to design something Moroccan to house them. I never dreamed he would create such a magnificent and appropriate dwelling, but I was more than thrilled with the final structure. Mark's inimitable vivid imagination has housed the sheik and his women admirably."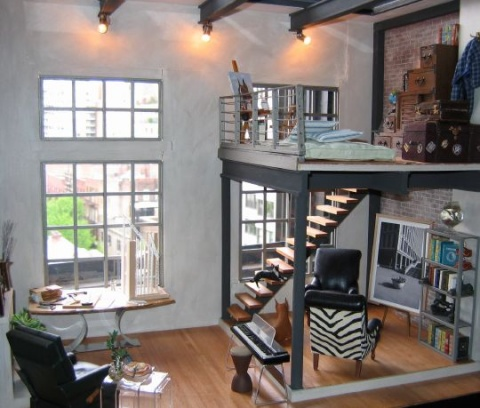 "My pride and joy, Mark Turpin's
City Loft, was furnished with personal enjoyments in mind.

A piano keyboard, many books, recliner, pizza... and on the work table near a window, we show a miniature work-in-progress of my most cherished structure, Aqualina."